Giveaway: Vegan Brunch AND Vegan Soul Kitchen
Entries are closed. The winner will be announced in the next post!
It is a vegan themed giveaway today on my humble blog, though you need not be vegan to enjoy these dairy-free, egg-free, animal-free gems!
I reviewed Vegan Soul Kitchen personally, and I must say I have thoroughly enjoyed it. You can read my full review on Go Dairy Free, but really, I am still making my way through this highly creative book of easy recipes (yes I said creative and easy!). Bryant Terry put so much energy and thought into Vegan Soul Kitchen; it really is amazing.
I have just cracked open Vegan Brunch , so I will defer you to my good friend Sarena's review of the latest cookbook by the famed Isa Moskowitz. Sarena has seriously put Vegan Brunch to the test, so you can take her word for it that it is good!
Mango Lassi from Vegan Brunch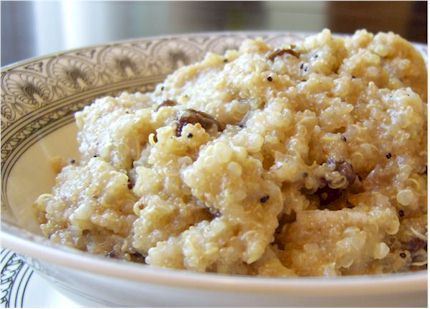 Power Porridge from Vegan Soul Kitchen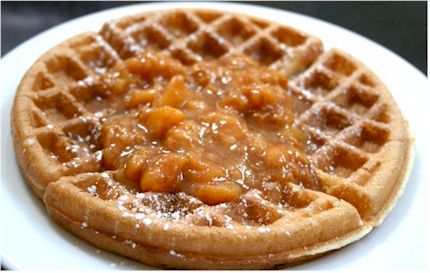 Old-Fashioned Chelsea Waffles with Brown Sugar Peach Coulis from Vegan Brunch
One lucky winner will walk away with a brand new copy of BOTH of these cookbooks!
To Enter:
First Entry – Leave a comment and tell me your favorite breakfast or brunch dish!
Second Entry – Spread the word about this giveaway. Shout it out on twitter, send it to your buddies on Facebook, post about it on your blog, etc. Leave a second comment here letting me know where you passed on the word.
The winner will be chosen on Monday, September 14th, 2009, so hurry up and enter!
To get alerts of my giveaways and recipes in the future, you can follow me on Twitter, become a fan of Go Dairy Free on Facebook (includes my RSS), or simply grab the One Frugal Foodie RSS Feed.