Addictive Chocolate Granola Bar Treats
Today, you're going to love me and you're going to hate me.
I'm sharing my recipe for what we call "Chocolate Crack Bars."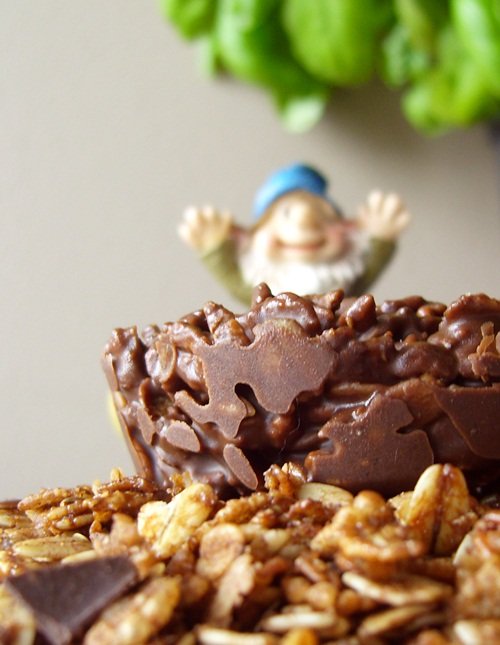 See, look what they do to the gnome! Everyone gets excited when I pop these out of the freezer, which is far too often since they literally take minutes to make.
The recipe is being featured on Attune Foods today, so "crack bars" seemed slightly inappropriate for the title. You will find them labeled as Addictive Double Chocolate Granola Bars.
Go, check out the recipe here!